At JP Clothier, we offer a wide range of custom Shirts, Suits, Sport Jackets, Dress Pants and Casual Wear.
How does the Custom or Made-To-Measure process work ?
Initial Consultation
During the appointment we get to know your preferences, occasion for the outfit and colour schemes, if any. We also do an inital measurement of the garment we are customizing.

Fabric, Buttons & Lining
Choose from more than 1000 Premium fabrics from the worlds most renouned Italian Mills such as Vitale Barberis, Zegna, Marzotto to name a few. Followed by styling, button choices and a complimenting lining inside the Jacket.
Garment is Tailored

In this stage, your customized made-to-measure garment is ready for an inital try-on. We pair the outfit with the perfect shoe, tie and shirt that compliment your garment followed by minor alteration to perfect it, if needed.

Pick-Up
After the intial try-on it will usually take less than 24-48 Hours for you to to pick up or get it delivered by us personally. The garment is ready to be worn !
Please allow upto 5-6 weeks for the final garment to be ready after the initial appointment or when the order is placed.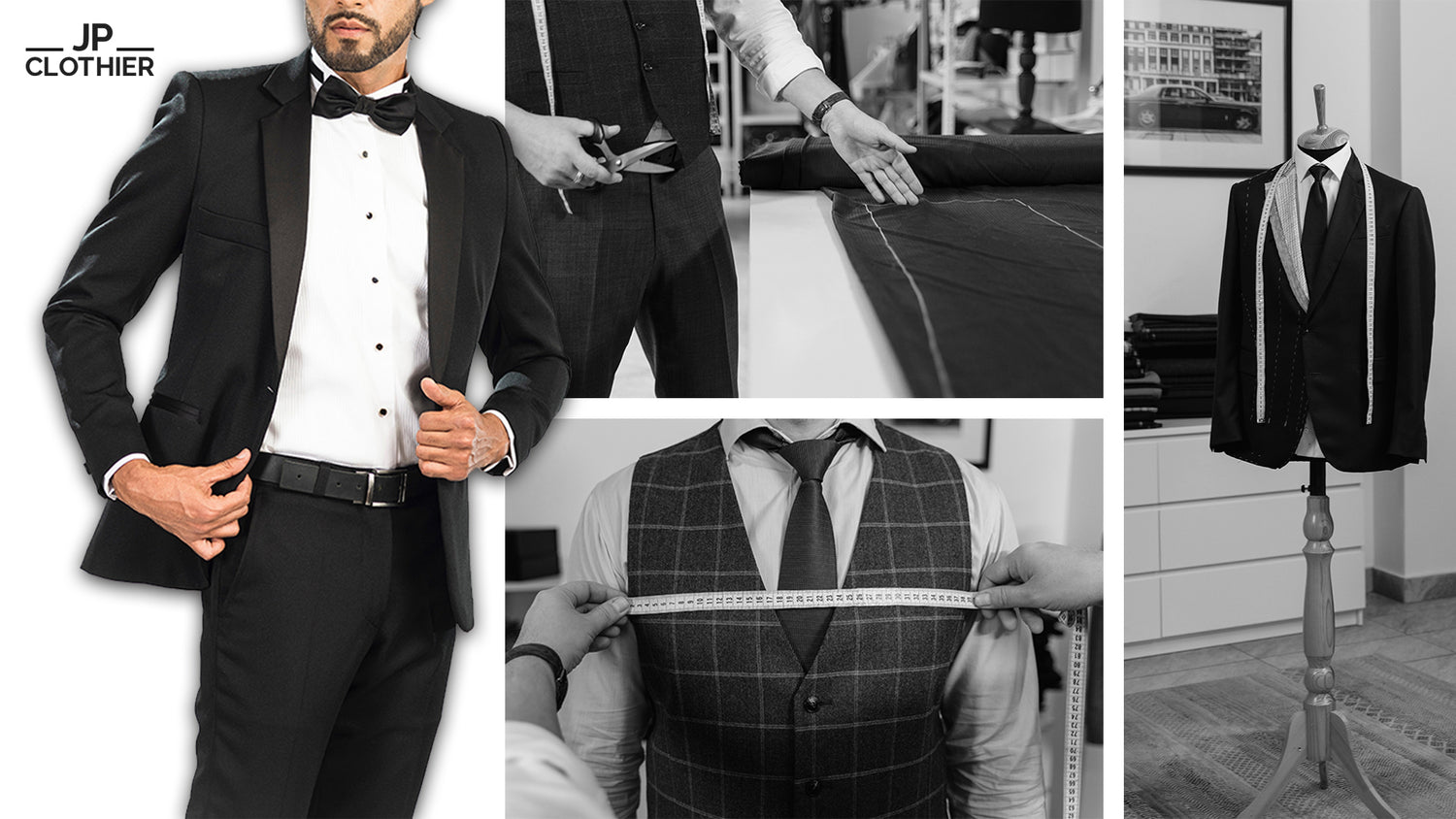 Our Clothing Advisors & Onsite Tailors
Working with an expert Clothing Advisor who will guide you through the process, you'll select colours and fabrics and find the ideal fit for you. You can create a suit that is uniquely yours by not only selecting the fabric but the lining, buttons and styling details.
The result is a garment that can be considered a true expression of a man's individuality.
From tie to toe, we're here to help you make the right choices — book a personal consultation today.
Collapsible content
Phone & email

Call: 519 654 0000 / 306 999 3008

Email: info@jpclothier.ca
Visit us

Cambridge ON NIR 8H2

Monday - Closed

Tuesday - 10:00am - 6:00pm

Wednesday - 10:00am - 6:00pm

Thursday - 10:00am - 6:00pm

Friday - 10:00am - 5:30pm

Saturday - 10:00am - 5:00pm

Sunday - 12:00pm - 5:00pm